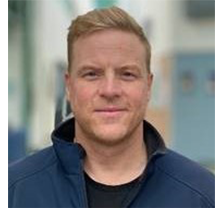 Django Lehner is the successful candidate for the position of People & Process Manager, Mechanical Maintenance in Building Operations.
Django joined UBC in 2016 as a 3rd Class Operating Engineer in Building Operations and has been a subhead within the Mechanical Operations team since 2017. 
During his time at UBC, Django has shown extensive knowledge of complex mechanical systems and mechanical trade operations. He has garnered the respect of his peers and co-workers across the department with his strong communication skills and demeanor.