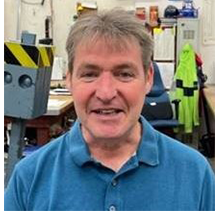 Anthony (Tony) Boyce is the successful candidate for the position of Head Metal Worker in Building Operations starting on Monday, September 13, 2021.
Tony joined UBC in 2017, and progressed his way through the Metal Shop in Trades within Building Operations, and most recently as the Sub-Head for the past 18 months. He has over 35 years experience in the sheet metal industry with extensive knowledge in metal layout, fabrication, welding, assembly, and installation.
Tony's leadership and work ethic has earned the respect of the Metal Shop team and other team members who have worked with him throughout the department.